What kind of men's nylon backpack is young and fashionable? As one of the four most common materials for making backpacks, nylon has more advantages than disadvantages, such as mechanical strength, surface smoothness index, and environmental protection capabilities. In life, it is made of nylon. The items can be found almost everywhere.
This time we will introduce three young and fashionable nylon backpacks for men. The models of these three nylon backpacks are T-B3140, T-B3220, and T-B3668. These three backpacks also have the same characteristics. They are all multi-functional backpacks and they are all backpacks with young and trendy colors.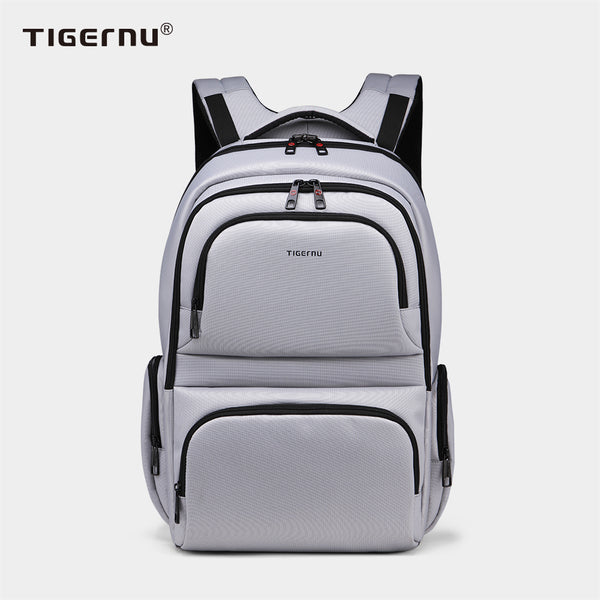 This is a versatile and fashionable men's nylon backpack from Tigernu. This backpack comes in two sizes, one that can be transferred into a notebook size of 14 inches, and the other that can be loaded into a notebook size of up to 15.6 inches. The internal structure is reasonably designed. There is a dedicated computer compartment for laptops and a front compartment for books and documents. There are small pockets on both sides of the backpack and there is a hidden pocket. After the things are sorted and placed, they can be taken out The fit will be fast and convenient. This backpack is worth mentioning when it has two padded adjustable shoulder straps and a single-padded back panel, which can promote air circulation and enhance the carrying experience.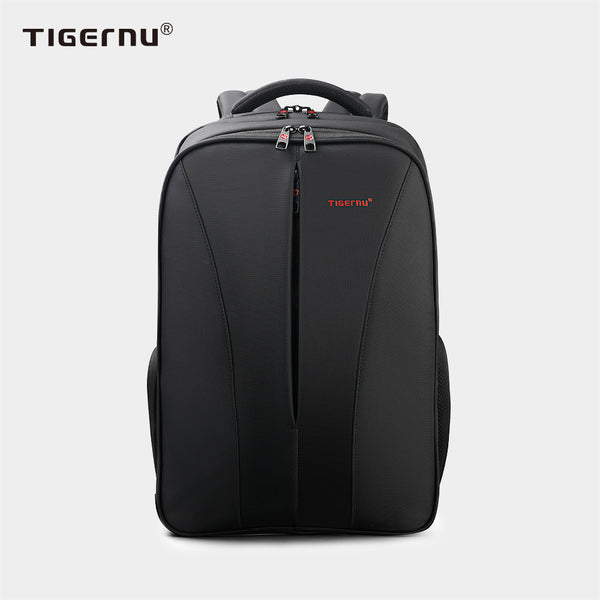 This is a stylish large-capacity nylon backpack from Tigernu. The splash-proof function of nylon makes the backpack easy to clean. The backpack uses high-quality zippers with the TIGERNU logo, which is smooth and smooth to use. This backpack has a separate hidden notebook compartment under the shoulder straps. The internal structure has a special structure for storing commonly used items such as computers, power banks, books, mice, umbrellas, and power cords. These items can be connected to the main compartment. Separate the items inside.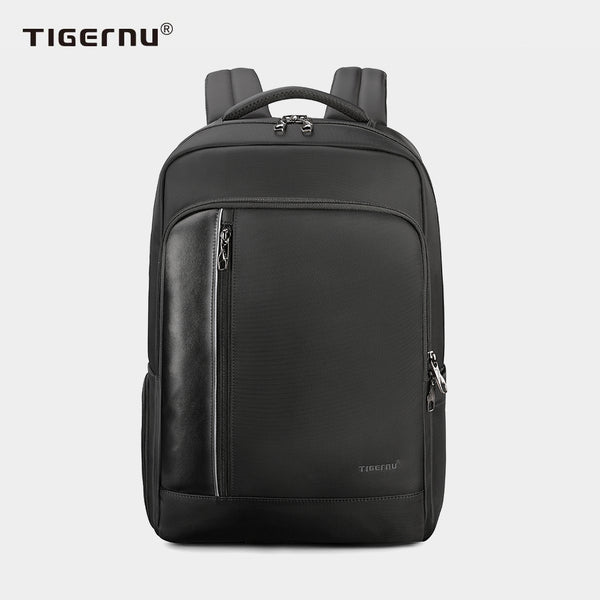 This is a stylish large-capacity laptop backpack from Tigernu. It has a well-designed main compartment (the padded laptop compartment can hold a 15.6-inch laptop), two front compartments with many pockets, Which can keep your mobile phone, mobile power bank, USB charging cable, and keychain in order. There are 1 side elastic water cup bag and 1 side zipper bag on both sides, and 1 hidden pocket on the back, which can store mobile phones/wallets and personal items. The shoulder straps of this backpack are made of highly elastic foam padding, with an ergonomic S-shaped design, so that the load will not be too stressful.
Due to the characteristics of nylon, there are still many types of men's backpacks made of nylon. Nylon men's backpacks are fashionable and fashionable!